Details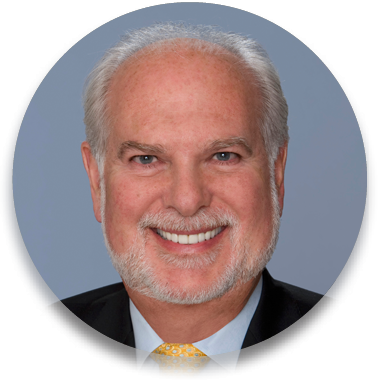 Dr. Ron Roncone
Dr. Ron RONCONE
After receiving his undergraduate degree from Marquette University, Dr. Roncone pursued graduate study in physiology and neuroanatomy at the Medical College of Wisconsin (Marquette School of Medicine) while simultaneously earning his dental degree from the same university. His CV includes postdoctoral certificates from the Harvard School of Dental Medicine and the Forsyth Dental Center, a Teaching Fellow at Harvard School of Dental Medicine, and Assistant Professor of Orthodontics at the University Of Maryland School Of Dentistry. Dr. Roncone belongs to Alpha Sigma Nu National Jesuit Honorary Fraternity, and Omicron Kappa Upsilon National Dental Honorary Fraternity. Dr. Roncone's practice in San Diego County, California, specializes in adult treatment (esthetics, surgical and TMD) as well as "early" treatment for children.
He is a respected and frequent lecturer, having taught more than a thousand seminars around the globe. His impressive list of technical innovations and the Physio Dynamic philosophy includes reduced treatment time; a minimal number of appointments—between 6-8 for 90% of patients; and long intervals between patient appointments (8-12 weeks), which he introduced in 1989 through the use of titanium wires, and the development of a unique prescription for bands and brackets.
Dr. Roncone is President and CEO of Roncone Orthodontics International. ROI offers practice management courses, a library of 15 manuals, and individualized consulting programs which include: scheduling, marketing, patient enrollment, clinical efficiencies, training, and financial management.
A. A Short But Important Historical Overview
1. Diagnostic evaluation – The correct and the incorrect
2. Tooth movement
3. Mechanics
4. Stability of results and relapse

B. Three Introductory Cases
1. Class II, Div 1
2. Class III
3. Open Bite

C. The Six Basic Principles of the Roncone PDS
1. Achieving full muscle relaxation of head, neck, and face. This is absolutely essential. It is not in any way related to the use of Pulse Machines or Electromyography. It is relatively simple to achieve.
2. Superb diagnosis using a Checklist Method and attention to the "Diagnostic Dozen".
3. The PDS Prescription using self-ligating brackets for maximum efficiency only.
4. Precise bracket placement.
5. Two to three distinct stages of treatment. Knowing when you are finished greatly reduces relapse.
6. Post-removal finishing for function and aesthetics.
D. The Dominance of Muscles in Orthodontics

E. What Does a Finished Case Look and Sound Like?

F. Diagnosis and Treatment Planning
1. What are we missing?
2. CBCT is critical

G. The Bracket and Prescription (PDS)
Twin, single wing, SLB (passive or active)

H. Bracket Placement – Not Where You Like it But Where it Belongs

I. Stages of Treatment
1. Non-Extraction
2. Extraction
3. Wires – types, sizes, archform, auxiliaries

J. What About Two Phase (Early) Treatment?

K. The Proper Functional Facial and Physiologic Finish

L. A Significant Variety and Number of Cases Treated with the PDS Philosophy

Diagnosis And Treatment Of TMJ Problems
It Is All About Relief Of Patient Discomfort/Pain!
• What is TMJ Dysfunction?
• The Primacy of Muscles
• Diagnosis and Treatment of TMD
- Necessary Diagnostic Records
- "Complete" Clinical Examination
• The Interrelationship of Condyle, Muscle and Teeth
• Symptomatology
• Treatment Modalities
• Splints – Various Types and Use
• Physical Therapy Modalities
- Vapocoolant Sprays
- Ultrasound
- Electro Galvanic Stimulation (EGS)
• Post TMD Treatment Options

Modern "orthodontics" has been around for over 100 years. Major advances have occurred in all phases. In the last 15 years "technology" has taken the profession by storm.
However, even with these advances the profession still treats our patients with some principles which date from the 1940's – 1970's. This two day clinical presentation will attempt to show where we are and where we can and should be as a profession.
The Roncone PDS Philosophy is simple, sound and above all based on real physiological principles. When the Philosophy is mastered:
90% of cases can be treated in 7 or fewer appointments
Within 10 – 15 months
As little as two archwires can be used