Details
Aligner Pro – learn from the best!
Bucharest, Romania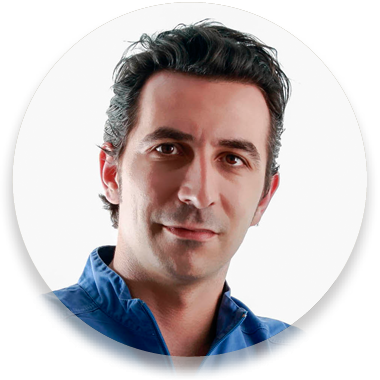 Dr. Enzo PASCIUTI
Dr. Enzo PASCIUTI
Graduated in dentistry in 2004, he received Master in Orthodontics in 2007 at Milan University. He obtain the Invisalign certification in 2007 and treated more then 1700 cases with clear aligners before becoming a Diamond PLus Provider in 2016. Since 2019 he is an official Align speaker and a member of the Align Faculty and in 2021 he reached the Diamond Apex Top 1% World Provider Level. Since 2018 he created AlignerPro, an orthodontic Academy to share his aligners protocols to increase the treatment predictibility. More then 700 Italian orthodontists have already attended his course and learned how to take control in aligner orthodontics. He usually gives lectures and courses in many different european countries like Spain, Portugal, Germany, Romania and Poland, having more than 1000 colleagues trained in the treatment planning with aligners. Dr. Pasciuti received the IBOA (Italian Board of Orthodontic Aligner) and the EBO (European Board of Orthodontists). Currently, he teaches about his aligner treatment protocols as visiting Professor at Rome University of Tor Vergata. Dr. Pasciuti practices exclusively orthodontics in his office, located close to Milan.
---
Course Outline:
18-19 November 2022
✓ Become confident in the use of aligners
✓ Learn how to take control of your cases
✓ Increase your Clin-Check predictability
✓ Increase the number of your aligner patients
✓ Learn how to clinically manage your aligner patients
✓ Increase the satisfaction of your aligner patients


During the first sessions of the course Dr. Enzo Pasciuti will describe his personal "5 steps protocol" to review a clin-check and make it more predictable. You will learn how to create a perfect set-up and a perfect alignment, how to choose the right attachment for every movement, how to work on the staging of the treatment, how to manage the anchorage, how to easily control difficult movements and how to increase the predictability by over-engineering the Clin-Check. Dr. Pasciuti will explain all the protocols he created to achieve best result in different malocclusions like class II (using distalization, inter-arch mechanics, MA appliance and Carriere motion), vertical problem and transversal ones. During the last session, Dr. Pasciuti will describe how to clinically manage your patients and how to treat more complex cases like impacted canines, agenesis and extractive cases.